Arbor introduced private label products and became a leader in that sector of the business. Gene adhered to the philosophy of slow growth for high earnings, never closing a store or laying off an employee.
Time of Rapid Expansion
By 1993, Arbor had grown to 133 stores, and in 1997, 200 stores and record earnings. By 1998, just before the merger with CVS, Arbor was ranked the 8th largest drugstore chain with 50% market share in Michigan, 208 stores and more than $1 billion in annual sales. "He built this dream on his own, really," Reaume reflected. "He had a dream and he made it come true. He went from being a pharmacist, to owning one store, to over 200 stores."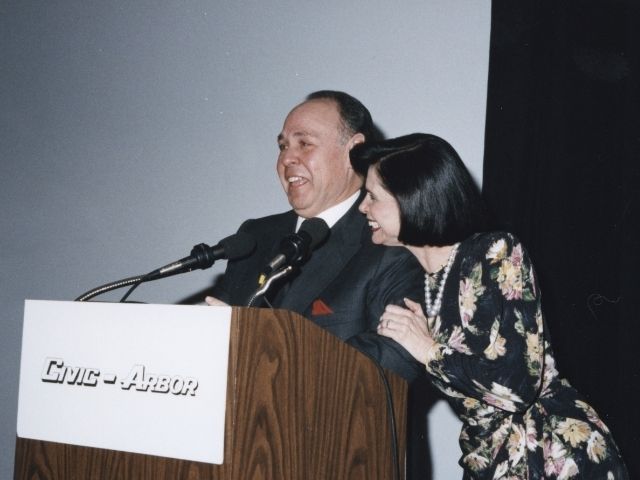 Eugene and Marcia Applebaum at the Arbor Drugs 25th Anniversary Dinner
Over the years, Arbor was named "Regional Chain of the Year" numerous times by Drug Store News. Financial World Magazine acknowledged Gene as "CEO of the Year" and in 1998, Drug Store News inducted him into the Retail Hall of Honors.